Plymouth UCC is dedicated to creating a more inclusive and just world, and fighting for the rights, dignity, and equality of all people under God.

Radical Accessibility
We strive to make Plymouth an accessible and inclusive space, and we are open to new ways of meeting changing needs. These are some of our practices:
We provide pronoun stickers for name tags, and believe in the practice of asking -- not assuming -- pronouns.
For worship, we provide large print bulletins as well as hearing assistive devices.
At the passing of the peace, we invite everyone to connect in whatever way is most appropriate for them, a handshake, a hug, a nod, a loving and peaceful gaze.
At the end of worship, we find ways of connecting with one another: some hold hands, others link arms, some lift their hands.
Our events are financially accessible
We hold events at only barrier-free & accessible locations
We host events on the bus line
We create sensory-safe programs and activities.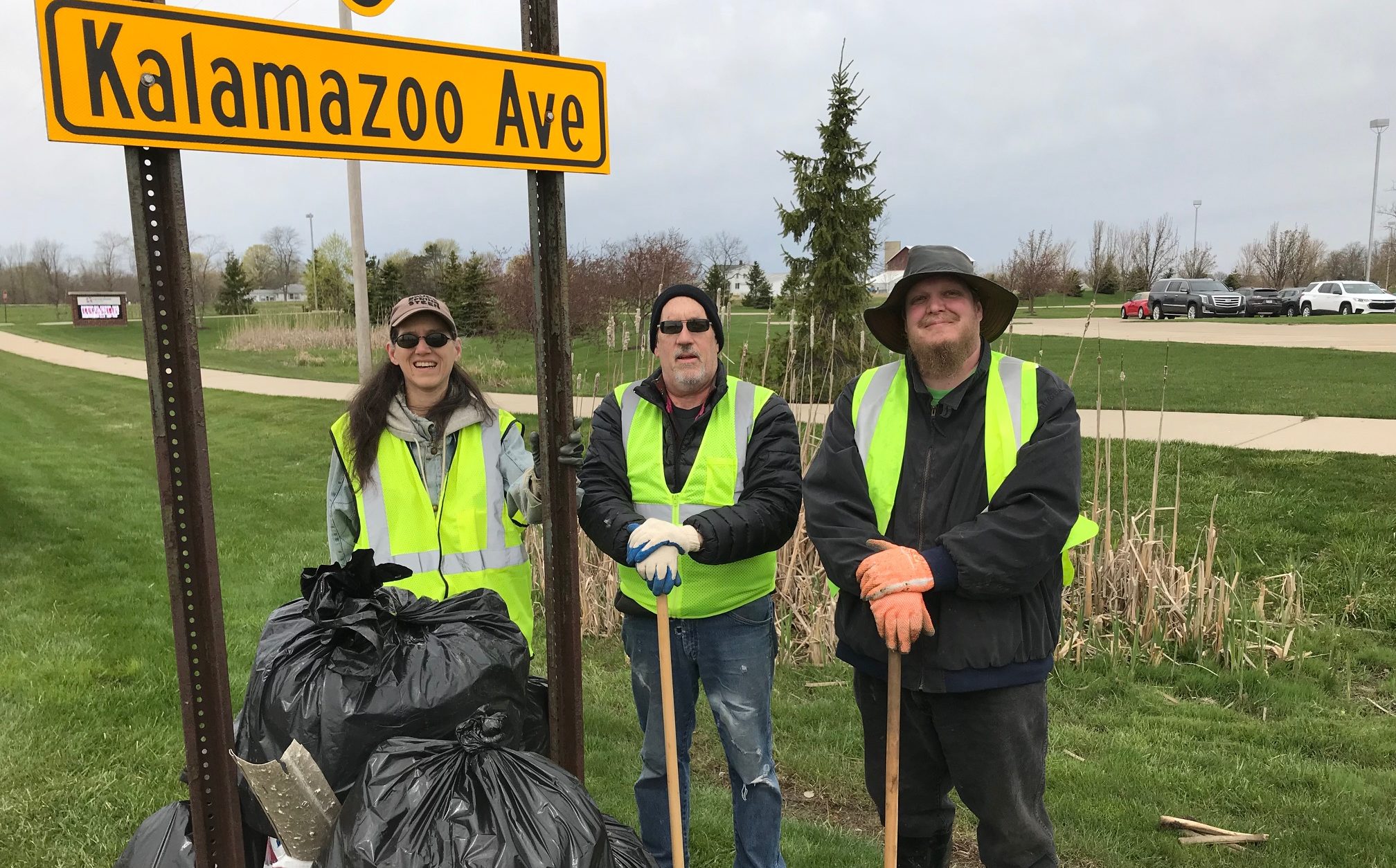 Doing Really Good Stuff
Participating in community events and actively confronting oppression and injustice are important ways we demonstrate God's love.
Whether it's attending a local rally or doing highway litter pick-up, we encourage members to get involved in "doing really good stuff."
It seems we can't find what you're looking for. Perhaps searching can help.
Plymouth UCC is designated Open and Affirming by vote of the congregation in January, 1998. (ONA) is an official designation of congregations and other settings in the United Church of Christ (UCC) affirming the full inclusion of gays, lesbians, bisexuals, transgender and non-binary persons (LGBTQ+) in the church's life and ministry.
Plymouth UCC is a Just Peace Church by vote of the congregation in January, 1990. This means we boldly proclaim a public identity as a justice-doing, peace-seeking church. Grounded in UCC polity and covenantal theology, the position focuses attention on alleviating systemic injustice of all types using non-violence and calls us to offer the message, grounded in the hope of reconciliation in Jesus, that "Peace is possible." READ THE JUST PEACE RESOLUTION
In 2002,  Plymouth rededicated itself to the calling of a Just Peace church by placing a large "Wage Peace" banner in the front yard of the church. Through Wage Peace, reactivated a Just Peace Committee at Plymouth to:
Seek further ways to promote the Just Peace message in the community, which might include the use of billboards, mailings to other churches, media releases, etc.
Sponsor education and action opportunities for adults and children on topics of justice and peace.
Seek to convey the perspective of people in the Middle East and other parts of the world that are rarely heard by their governments or ours. (These voices often come through missionary and partner relationships.)
Challenge and support Plymouth people to wage peace in our homes and communities.
Plymouth officially adopted a resolution to be an Anti-Racist Church in 2016. It means that we resolve to adopt policies that encourage anti-racism programs for staff and volunteers; facilitate programs to examine both historic and contemporary forms of racism and its effects provides,and train leadership in the development and implementation of programs to dismantle racism, working in partnership with the UCC to dismantle racism in church and in society.